More airplane needed for weather modification in Indonesia: BPPT
Rabu, 26 Maret 2014 19:05 WIB | 8.851 Views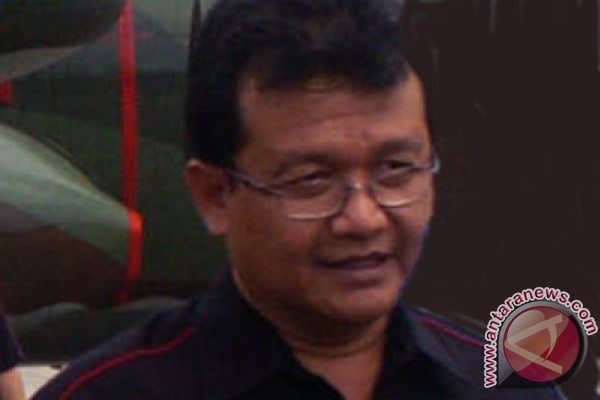 Jakarta (ANTARA News) - The Agency of Assessment and Application of Technology (BPPT) required at least 15 airplane to optimally implement the weather modification technology across Indonesia, an official said here on Wednesday.
"We now have only five airplane, three of which are available for weather modification. The other two are rented out for pioneer flight service," Head of the Technical Management Unit of Artificial Rain of the BPPT Heru Widodo said here at a press conference on Wednesday.
According to Widodo, the weather modification technology should cover all the regions in Indonesia, which are divided into western, central and eastern.
Five airplane per region was enough for optimal weather modification in the region, Widodo said.
"Four aircraft are on standby for operations, while one or two is used for research," he added.
Unfortunately, BPPT only has five airplane currently, four Casa C-212 and one Piper Cheyenne.
The Agency had to rent out two of their planes due to the high cost of maintenance, Widodo said.
Therefore, Widodo added that weather modification technology implementation in Indonesia was way behind Thailands.
The government of Thailand, according to him, has 24 airplane spread among five task force across the country.
Thailand has been frequently conducting weather modification not only to prevent natural disasters, but also to maintain its water supply and agriculture sector, Widodo said.
The BPPT had proposed procuring seven additional airplane, estimated to cost Rp500-600 billion (around 45 million US Dollar), to support the weather modification task force, Widodo remarked.
The proposed seven airplane consists of Cassas: CN 235, C-212 and N-219.
"It depends on the government policy, we already have the technology. If we can combine the two, it is hoped that food, energy and disaster related issues can be reduced in Indonesia," Widodo said.
Weather modification technology has been widely used to avert floods in Jakarta and several regions in Java and also to reduce hotspots or forest fires in Sumatra and Kalimantan islands.
Meanwhile, a researcher of the Science and Atmosphere Technology Center of The National Aeronautics and Space Agency (LAPAN), Didi Satiadi, said Indonesia had extreme meteorology.
Most of the disasters in the country were hydro-meteorological disasters, which were caused by heavy rain, floods, landslides, whirlwind and droughts. However, the geologic disasters were responsible for the largest number of victims.
Science and technology can be applied to mitigate disasters, such as for understanding and predicting extreme weather.
"Furthermore, technology can be used to create an Indonesia that is weather-ready," he said.
(
Reporting by Aditya EX Wicaksono/INE/KR-BSR/H-YH
)